Top 10 Best Diwali Gift Ideas To Buy For Family And Friends In 2022 : Diwali is one of the most awaited festivals of the year. From younger to older, everybody loves the festival of lights and sweets. The festival marks the victory of good over the evil and hope over despair.
But, it also means showing your love and appreciation towards your loved ones by giving away gifts. We all know, it is a tiresome task and has thus, curated a list of 13 such Diwali gift ideas which you can definitely give away to your folks this Diwali!
Here's The List of Best Diwali Gift ideas:
1. 3D Illusion Lights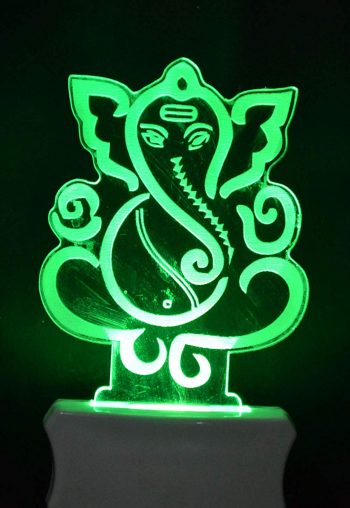 If you want to try something new for this Diwali, give a try to these 3D illusion lights. These LED lights come in many different patterns and effects.
From ships to globes to other patterns, you can decorate your house with any theme you want. These lights give 3D patterns and lighting effects, with customized choices.
The 3D illumination is attractive as well as unique. Its colors and patterns will set you apart in front of your friends and guests. You can choose among the many different styles available on Amazon and other websites. Hurry and place your order before the festivities begin.
2. Hot Air Balloon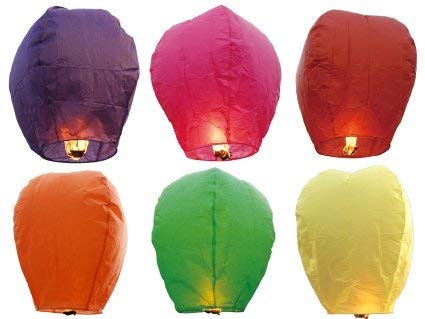 Hot air balloons, or better known as floating lanterns, can make your Diwali more dreamy and bright. This classic Diwali paraphernalia has made a place for itself for the last few years. These paper lanterns can be lit up and released to float in the sky. Truly, this Diwali decoration will make your festival picture-perfect.
Gifting these floating lanterns to your loved ones will be a delight as this item will be loved by kids and adults alike. If you have dreamed of a beautiful lit-up sky like Rapunzel in the movie Tangled, get a load of these lanterns and make the festival of lights even brighter.
3. Diwali Diyas
Diyas are synonymous with the festival of Diwali. And what is a better gift than some beautiful diyas for your family or friends? Not just basic clay diyas, nowadays days are available in many shapes, colors, and designs. You can go to any nearby shop or handy website and browse through the different options.
Blue, red, orange, pink, yellow, and many different diyas are available in the shops, in different shapes like matkas, flowers, swastikas, etc. This diyas will make your house more beautiful and also prove to be a wonderful gift option for others.
4. Magic Cups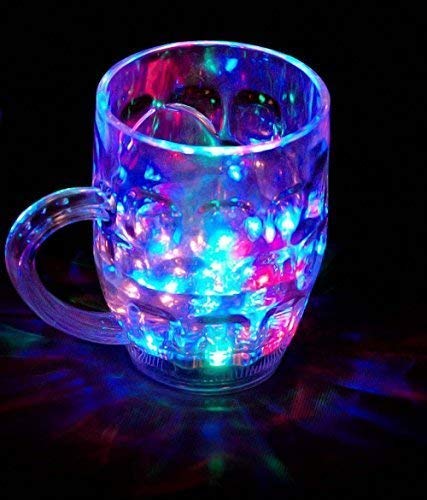 Coffee mugs have always been a popular gift item among youngsters. But these magic cups are a notch above the average coffee mugs. These magic cups change color and pattern depending on the contents inside. The magic changes color and picture on the basis of whether you are drinking a hot or cold beverage.
You can express your fandom and buy these magic cups in Avengers, Harry Potter, Game of Thrones, cartoons, and other themed varieties. Make your daily tea or coffee more interesting with these magical cups and mugs.
5. Laser Projection Light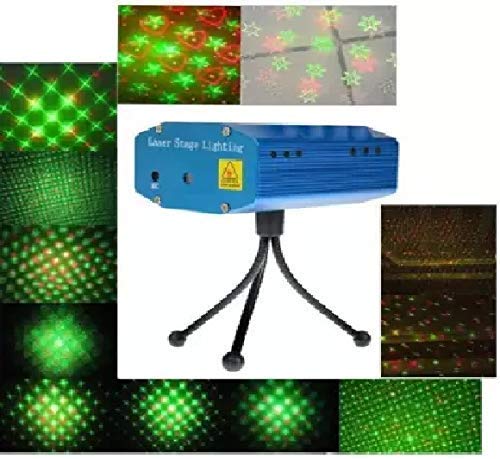 Laser projection Lights can prove to be a one-stop solution for all the lighting needs of this festival. It works as a projector that throws the light on the targeted surface, be it a wall or a floor or some other surface. These lights are made in different colors and patterns.
You can make a beautiful wall backdrop for your home or a cool dance floor for your Diwali party. These also come in disco ball and twinkling varieties. These lights are a great gift option for someone wishing to have a perfect Diwali party at their house. The lights are reasonably priced and look beautiful and posh.
6. Nano Leaf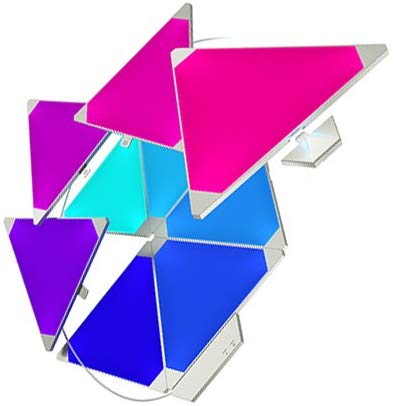 Nano leaves are LED panels that are used to decorate your home or space. It is a version of Aurora Lights that can be assembled and stuck on the walls without any hassle. It can also be programmed to operate with music and different frequencies. They have double mounted pads for easy installation.
These leaves can be assembled in different patterns and made to look chic or cute or sharp, as you wish. Some of these have microphone upgrades to groove with your favorite music.
7. Firework Show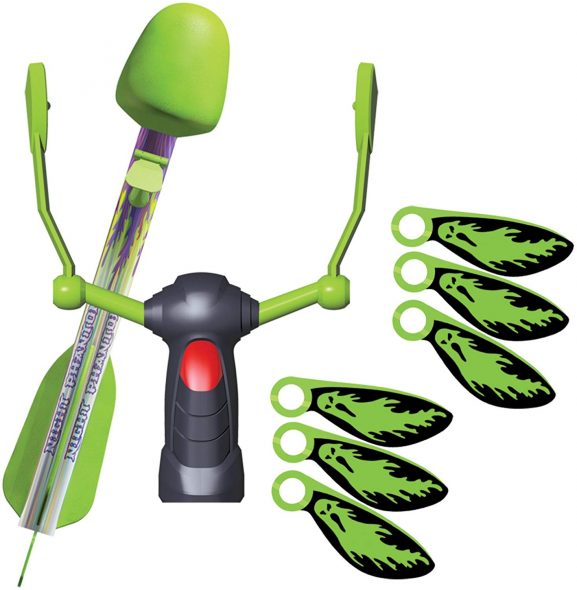 If you love fireworks but hate the bad effects they have on the environment, this gift idea is the perfect alternative for you. These firework shows are not made of real fire and gunpowder; these are eco-friendly alternatives with LED lighting systems and launching mechanisms that give you the festive feel.
Firework shows can be bought from Amazon to connect with any of your Alexa devices or come in independent varieties like Disney. All you have to do is enable the skill and watch the magic. Your environmentally conscious friends will never thank you enough for this gift idea.
8. Air Purifier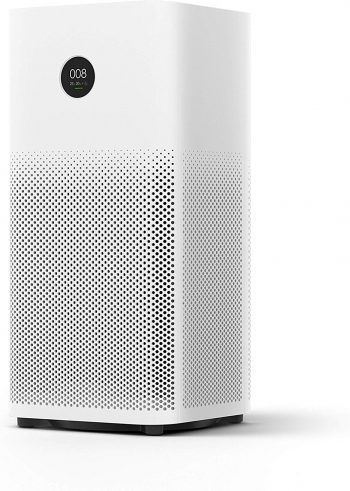 The chief concern regarding Diwali is the amount of air pollution it causes. So, a great gift idea for your loved ones would be an air purifier to protect them from the onslaught of smoke and harmful chemicals in the air. These purifiers destroy pollutants and allergens from the air we breathe.
They also circulate the purified air smoothly through the whole room and make it comfortable for the inhabitants. Smart purifiers come with touch control, regulatory fan speed, auto-timer, UV mode, filter replacement indicator, and many other useful features.
9. Adjustable Flame Lighter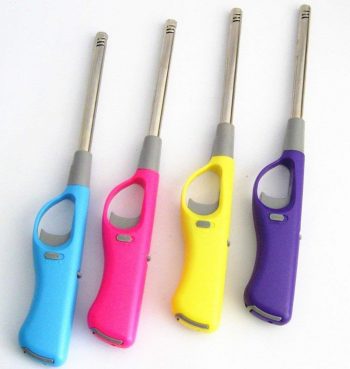 Although this is primarily kitchen equipment, these lighters can be a useful and thoughtful gift for the festive season. Moving beyond average kitchen lighters, these come in adjustable lengths and shapes for a more interesting experience.
Some of the lighters are shaped like guns where you can light the stove by pulling the trigger. Some of them are also equipped with flexible nozzles that can be turned or twisted. These lighters lend a touch of fun to daily, mundane tasks.
10. LED Tea Light Candles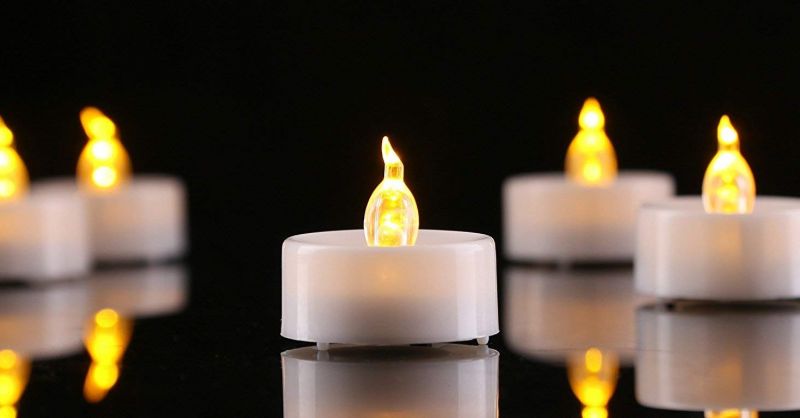 Kiss goodbye to the conventional oil diyas and say hello to these new cool ones. These batteries operated LED candle lights look very identical to their traditional counterparts. But, if you take a closer look they are flameless.
Thus, these are very safe in case you have kids or pets running around the house all the time. Also, these candles emit the real flickering flame effect. So, buy a few of these for yourself and gift some to your close ones and surprise them.
11. Hanging Lantern Candle Holder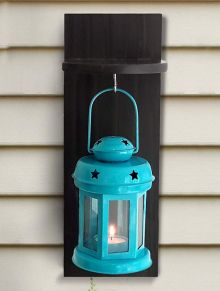 Spice up your garden decor with this exquisite hanging lantern candle holder. Its unique appearance will make any garden standout. The best thing about this expensive looking pretty little thing is that it is pocket-friendly.
This beautiful lantern is made of iron and thus, will become a part of your decor for a long time. Moreover, this comes with a wooden shelf giving it a more sophisticated look. The entire gift set comes with a lantern, wooden shelf and one candle. So, grab this one and light up others world this Diwali.
12. Reusable Candle Holder
This innovative product is going to save a lot of time and energy for people. You must be wondering how? No more cleaning the mess of wax stains from burnt-out candles, post-Diwali.
With this awesome invention, you can make your candles last till infinity. No kidding, all the melted wax gets collected in the plastic holder below and voila! you have another candle to light. This eco-friendly product is a one-time investment and will save you from the hassle of replacing it with a new one every other day.
13. Aroma Oil Burner Lamp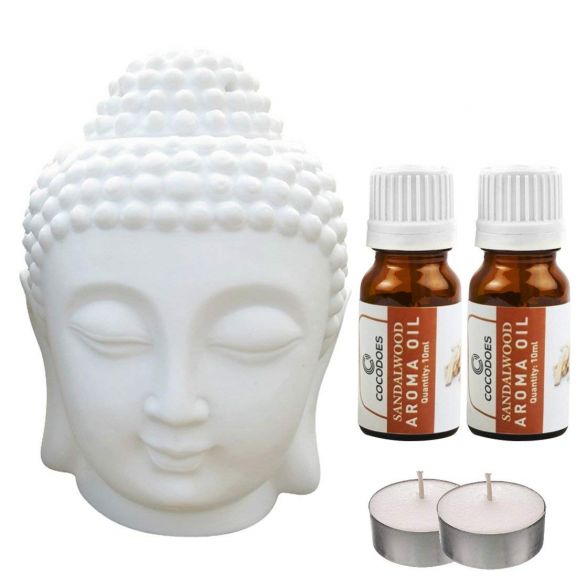 Who doesn't like a good smelling home? And when it's done through all things natural than its cherry on top. This Buddha shaped oil diffuser is made of ceramic and looks like any other buddha head from afar.
But, the real magic happens behind it where it has a cavity for lighting a tea light and just above it is the oil burner. So, say goodbye to those artificial room fresheners and sprays. Not only it purifies the air, but, can also be used as a regular living room decor item. Thus, spread some positive energy among your dear ones with this Diwali gift.
14. Handmade Chocolate Hamper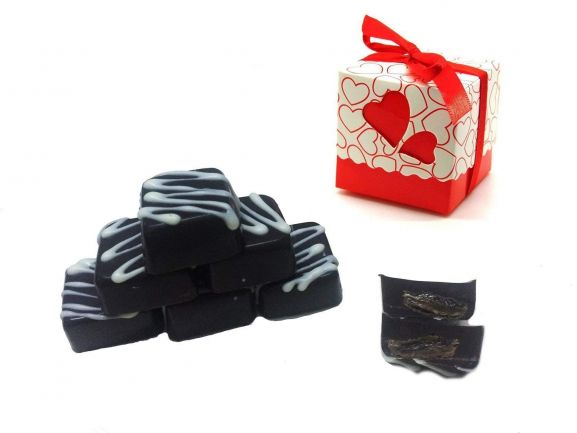 Who doesn't love chocolates? Especially when they are handmade. You can customize an endless variety of chocolate flavors as per your friend's and familie's tastes. Also, the traditional custom of gifting sweets is quickly disappearing due to adulteration in these food items.
So treat people's taste buds with delicious chocolates. Moreover, you can get the sugarfree, low-fat version too for health-conscious people. After all, no festival is complete without sweets aka 'Kuch meetha hojaye!'
15. Lakshmi Ganesh Idol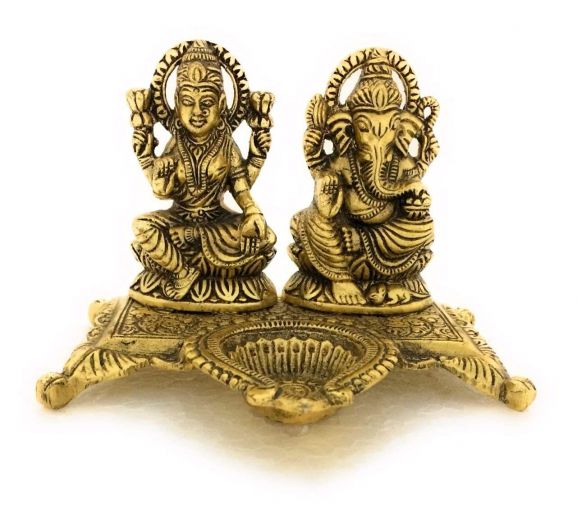 Looking for a traditional gift? Then don't look for anything beyond this one. As tradition goes, the festival evening is kick-started by the pooja of goddess of wealth, Lakshmi and the remover of obstacles, Lord Ganesh.
The showpiece gives off the classic antique look and comes with a diya burner. The entire showpiece is perched on a beautifully intricate metal stand and can be kept anywhere in the house. So, gift this metal idol pair to your loved ones.
16. Silver or Gold Coins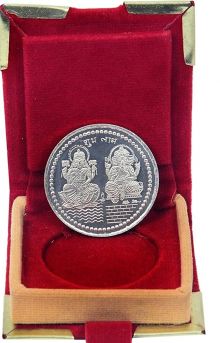 Precious metals like silver and gold are considered auspicious during the Diwali period. It is believed that on the day of Dhanteras, buying something which is made of metal is regarded to be the harbinger of wealth, prosperity, good luck.
Furthermore, it is assumed to keep negative vibes at bay. Thus, shower some fortune and prosperity on your beloved people by gifting them silver or gold coins of your choice.
17. Dry Fruit Hamper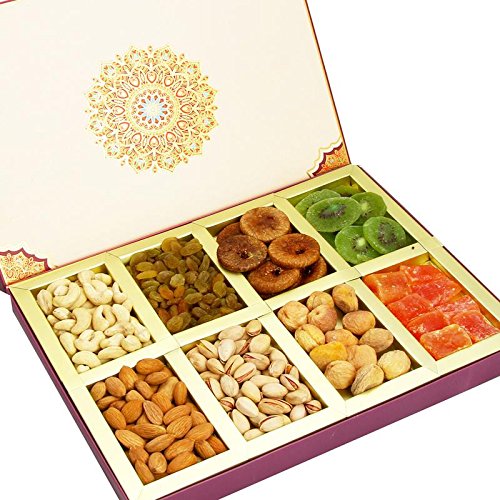 Can't think of anything to gift? Then this gifting option is your deal. Dry fruits are great for health and are not that perishable when compared to the typical Indian 'mithai.'
This is an ideal gifting option for your fitness freak and diet conscious friends. Also, a popular gifting option when comes to acquaintances. This beautiful dry fruit hamper contains best of cashews, almonds pistachios, raisins, figs, dried apricots, sun-dried kiwis and papaya fruit. All these dry fruits are vacuum packed. Also, nitrogen flushed to preserve their freshness.
18. Diwali Pooja Thali
Gift this silver plated pooja thali to your close circle and make their festival more divine and pleasant. This elegantly designed plate comes finely packed in a red velvet box.
It comes with other Pooja accessories like a bell, diya burner, incense stick holder, kumkum Katori and a panchamrut set with a spoon. So, go help set the right Diwali spirit by giving this item.
19. Sky Lantern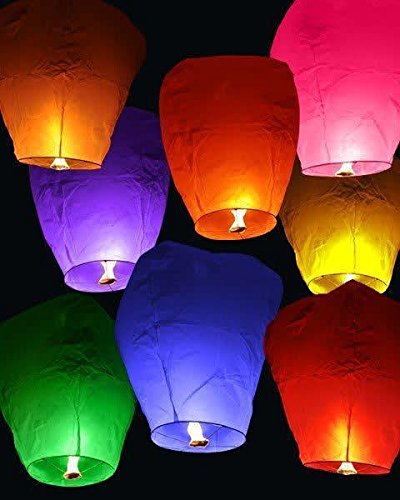 As we all know very well that Diwali is called the festival of lights. So, light up the dark Diwali night sky by suspending a bunch of these in the sky. Also, called the Chinese lantern it is made up of colourful papers.
When lighted it turns into a small hot air balloon with an opening at the bottom and ready to let go in the sky. Also, ditch those harmful crackers which are bad for the environment and ignite a few of this eco-friendly alternative.
20. Colour Changing Led Glitter Candle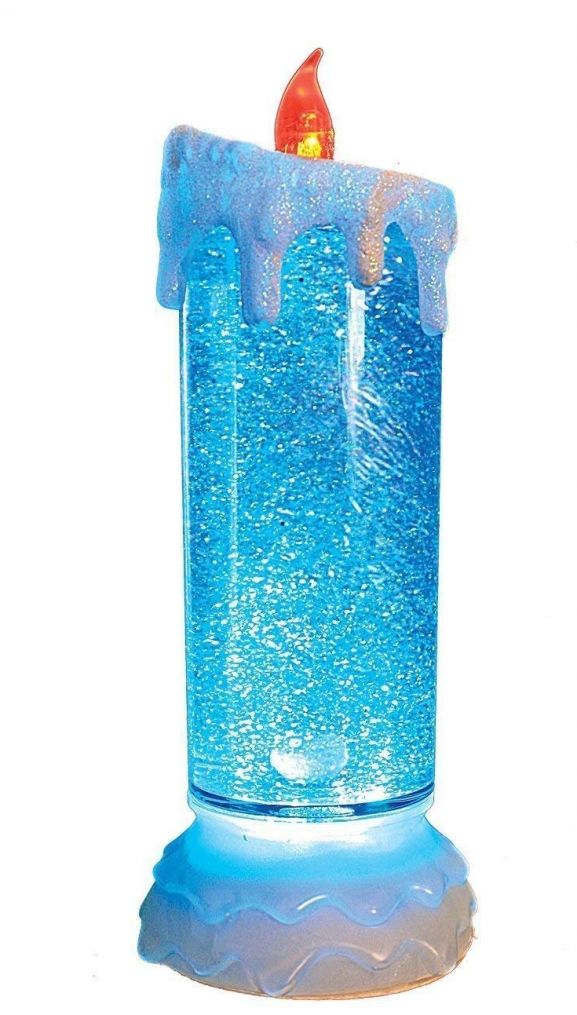 This funky pretty thing is a definite gift to all your friends and family. This awesome invention will make a great eye-candy and will definitely last longer than its wax counterparts.
This battery-operated candle slowly changes its color and has a pool motor that circulates glitter and water leaving a mesmerizing effect. So, leave people around you impressed with this one gift.
21. Toran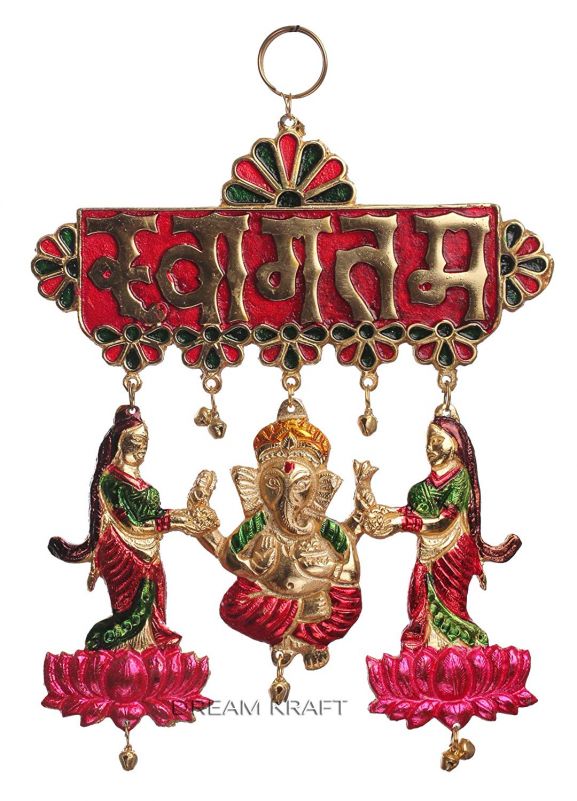 Give this exquisitely designed hanging metal toran as a gift to your dear ones. It is believed that if it is tied at the entrance of the home or office it keeps evil and negative energies away and brings in good luck.
Also, this toran comes with a longer lifespan than the traditional floral toran. Let this gift of yours brings enlightenment to the decor of others on the auspicious occasion of Diwali.
Tags: Top 10 Best Diwali Gift Ideas To Buy For Family And Friends In 2021, Best Diwali Gift Ideas To Buy For Family And Friends 2022, List Of Best Diwali Gift 2022, Top Diwali Gift Ideas To Buy For Family And Friends 2022