Top 10 Best Wireless Mouse In India 2022 : The mouse is an essential computer accessory you need to run your computer system, and a wireless mouse offers so much portability and ease of use with additional features that you must have one in your possession. If you are looking for the best wireless mouse we have simplified the whole process for you. No matter if you have a laptop or a desktop, a wireless mouse will aid better productivity, be convenient to use and also be good for your hand and fingers. Although most of us think of upgrading our systems and programs thereof, we hardly give any thought to the mouse. It's time, really, that you must look at buying the best wireless mouse for yourself and see the difference it makes.
Top 10 Wireless Mouse In India 2022
The following list of top 10 wireless mice in India with prices will help you decide on buying the best wireless mouse for yourself depending on your budget, need and computer compatibility.
10 Best Wireless Mouse In India 2022
1. Logitech M235 Wireless Mouse for Windows and Mac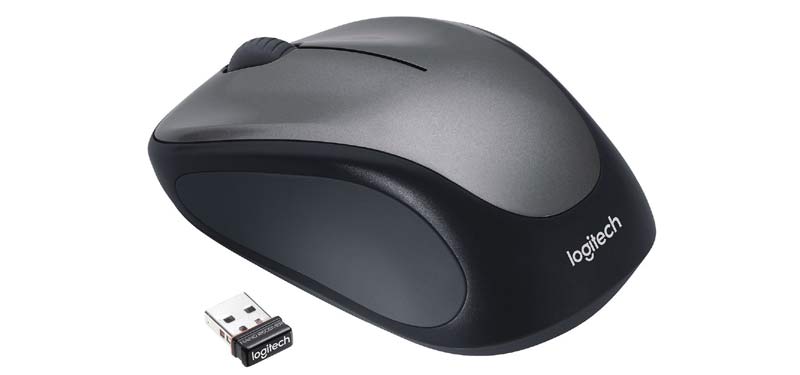 The leader in mice technology, Logitech has to its credit some of the best wireless mice in the Indian market. Your system needs to have Windows XP, Windows Vista or Windows 7; Mac OS X version 10.5 or later or Linux 2.6+ and a USB port to be compatible with Logitech M235 Wireless Mouse.
Benefits: Apart from being compact and looking fashionable, it is also ergonomically designed so that your hands and fingers remain comfortable. It will be at least a year till you will need new AA batteries so that's another good reason. The optical tracking feature enables precise clicking and pointing on the screen with resolution up to 1000 Hz. It offers unifying supported 2.4 GHz wireless connectivity and the estimated distance is 10 metres. Weighing just 84 grams, it is quite lightweight and easily fits into your bag giving you all the portability.
2. Logitech B170 Wireless Mouse (Black)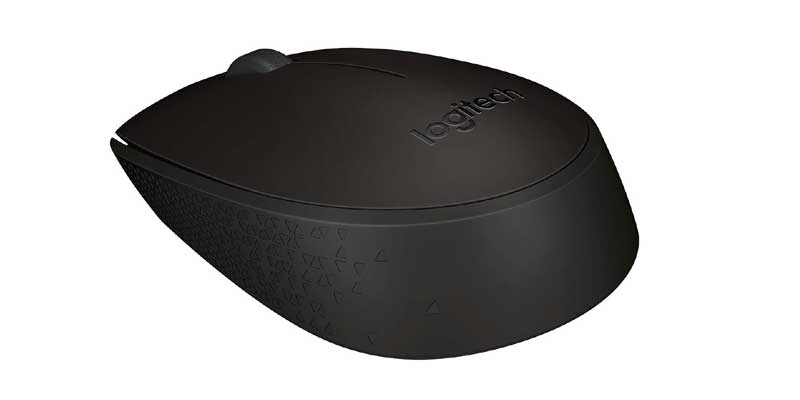 Logitech B170 wireless mouse in timeless black is the best budget wireless mouse in India in 2019. Lightweight, weighing just 70.5 grams with battery, it offers reliable connectivity with 12 months battery life and modern features.
Benefits: For using Logitech B170 wireless mouse, your system configuration should have Windows 7, Windows 8, Windows 10 or later; Mac OS X 10.8 or later; Chrome OS; Linux kernel 2.6+ and a USB port. It offers a wireless range of about 10 metres, with 1000 dpi. Pairing it with your system is easy as all you need to do is plug in the tiny wireless receiver into the USB port. It also has the feature of advanced optical tracking and makes it efficient to work with. The plastic used is durable, there are no blocks in movement and the hidden optical light behind the mouse is so designed to save the battery.
3. HP X3500 Wireless Mouse (Black)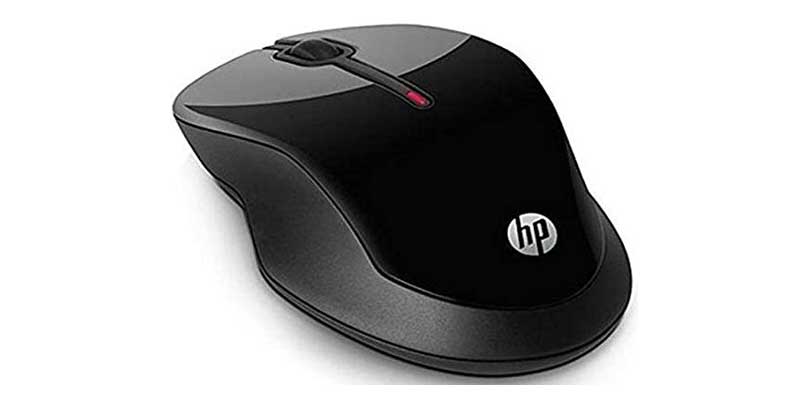 World-class computer products and accessories from HP have won the hearts of many of us. This HP wireless mouse holds the same premium HP standards offering world-class features and advanced technological specs to give you a seamless experience. To get the products at a discounted rate, start applying the HP deals and discounts while shopping at a reputed online store.
Benefits: HP X3500 is lightweight and ergonomically designed to improve the way you browse on your computer or laptop. It operates at a frequency of 2.4 GHz so you can use it wirelessly within 10 meters range. The scroll is smooth, navigation on point and the adjustable optical scanner allows you freedom of choice. It uses a nano receiver that connects the mouse to the computer through a USB port. Bluetooth enabled, this stylish wireless mouse from HP supports various operating systems like Microsoft Windows 7/ 8/ XP/ Vista.
4. Lenovo N100 Wireless Mouse (Black)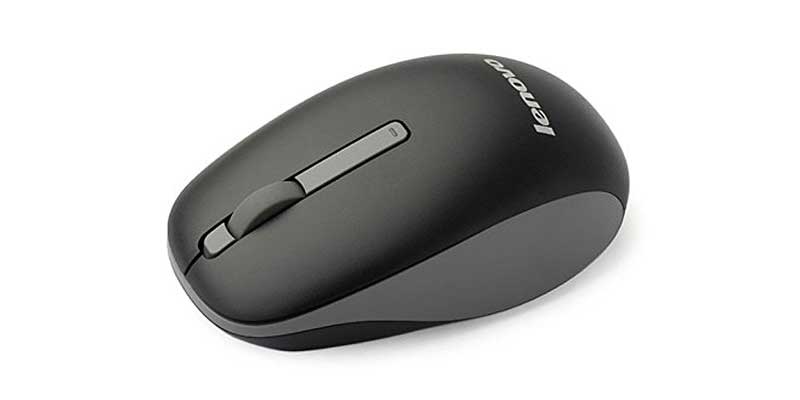 Lenovo has been a reputed computer brand since decades and many people are quite loyal to it. Lenovo N100 is for those people who prefer easy to use computer accessories without getting into too many technicalities. You can avail the wireless mouse within your budget preferences by utilizing the Lenovo offers and deals while purchasing online.
Benefits: Designed in a teardrop shape, this wireless mouse looks and feels delicate though it allows for comfortable navigation. You can install it by simply plugging in the USB receiver. The anti-slip feature is ideal for seamless browsing. Although it is heavier than a few top wireless mice with a weight of 59 grams, it can be comfortably used for hours continuously without your hands feeling the stress. It is compatible with Windows and Mac operating systems, though some updated MAC versions do not support it.
5. Dell WM126 Wireless Optical Mouse (Black)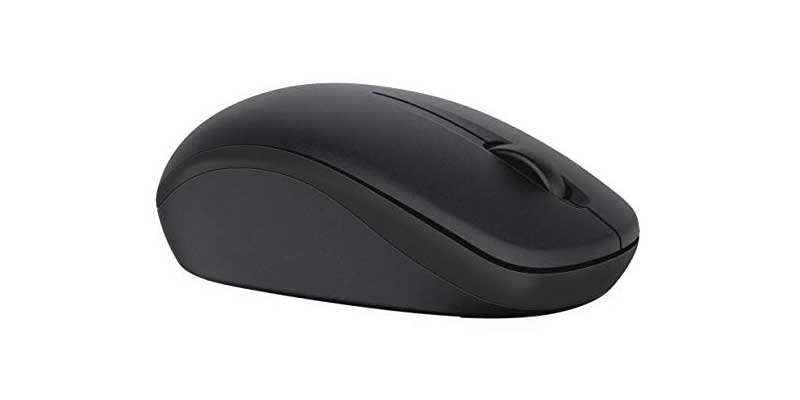 Dell has quite a reputation for churning out the most desirable and technically advanced computers and its accessories at competitive prices. This wireless mouse from Dell also upholds its reputation and does not disappoint. If you are eager to buy premium quality products and want to get some discounts, start using Dell coupon codes to save your money.
Benefits: Although Dell WM126 wireless mouse weighs 136 grams, it does not feel bulky or heavy. In fact, it is ideal for both home and office use with a simple plug-and-play installation through the receiver that is included in the package. The battery lasts a year, and it is compatible with Windows 7, Linux Android and Chrome. With 3 buttons, this contoured mouse can be connected with 6 compatible devices using a single receiver. With the laser movement detection technology, precision navigation comes naturally. It offers 1000 dpi movement resolution.
6. HP Z3700 Wireless Mouse (Black)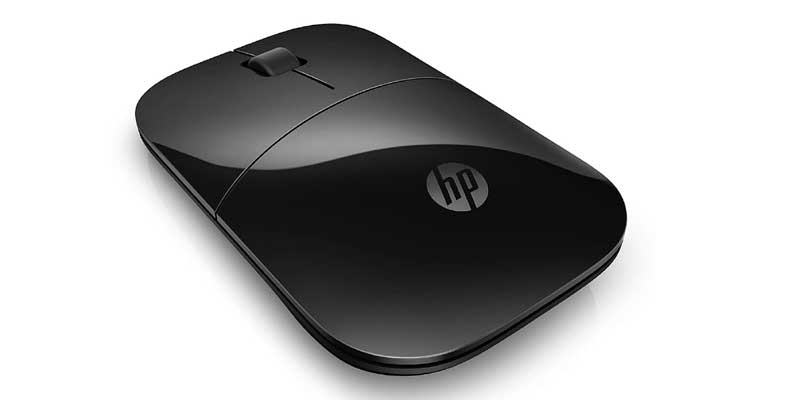 Having a wireless mouse is not just about having a clutter-free work station but also about looking cool. If you have the panache to own a mouse that is elegance and chic and also offers you easy to use, then go for HPZ3700 wireless mouse without any doubt.
Benefits: This one is not just chic and stylish to look at, but is also compact and weighs just 49.9grams. The battery life is longer than many others – 16 months at a stretch. Easy to install with a wireless nano receiver, it comes with 2.4Hz reliable wireless connection. It comes with Blue LED technology giving you the freedom to work from multiple ranges of surfaces. It also boasts of great speed with matching accuracy, thanks to 1200 dpi optical sensor. HPZ3700 is compatible with Windows 7 and above, MAC OS 10.3 and later and Chrome.
7. Logitech MX Anywhere 2S Wireless Mouse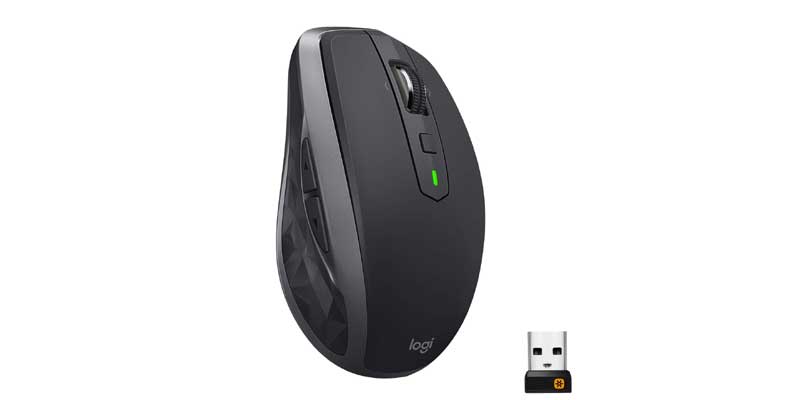 Let us introduce you to Logitech's flagship wireless mouse designed for people who are always on the more, getting more done across more computers. Holding it in your hand for once will make you feel as if it is perfectly sculpted just for your hands.
Benefits: Designed exclusively for people who manage multiple workflows at a single time, with Logitech MX Anywhere 2S wireless mouse they can be far more efficient and productive than they already are. Navigate and control up to 3 computer devices at once, share files, cut, copy paste and all of it with a single mouse. It requires Logitech Options software to give you the ultimate cross-computer control experience. You can use it on any surface and it performs well even on glass. Logitech MX operates at hyper-fast speed with precision click-on-click navigation. You can charge the battery and a fully charged battery lasts about 70 days. You can connect it either over unifying receiver or through wireless. Compatible with Windows 7 or later or Mac OS 10.10 and later versions.
8. Logitech M331 Silent Plus Wireless Mouse with Nano Receiver (Black)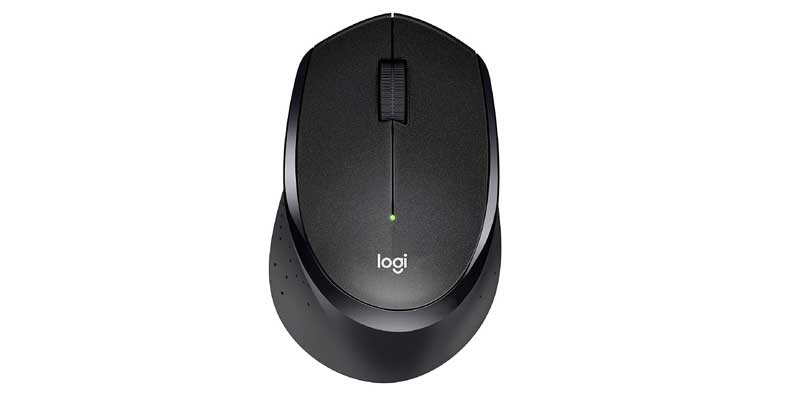 Another quality wireless mouse that functions seamlessly and also gives you a clutter-free work desk is the Logitech M331 Silent Plus wireless mouse. So-called because it does not make any 'click' sound when being used, allowing you to work even if you have a baby sleeping along!
Benefits: Apart from the fact that this mouse is silent to let you work without disturbing anyone, Logitech Advanced Optical tracking for very precise moves. Moreover, it works on any surface, anywhere. Being wireless, installing it just requires the nano receiver to be plugged in and it works on 2.4GHz wireless connection range with a 10 metres distance range. The battery lasts for about 2 years, it offers minimum and maximum DPI 1000±. The required system configuration is Windows 10 or later, Windows 8, Windows RT, Windows 7 Mac OS X 10.5 or later Chrome OSTM Linux Kernel.
9. HP 200 Wireless Mouse (Black)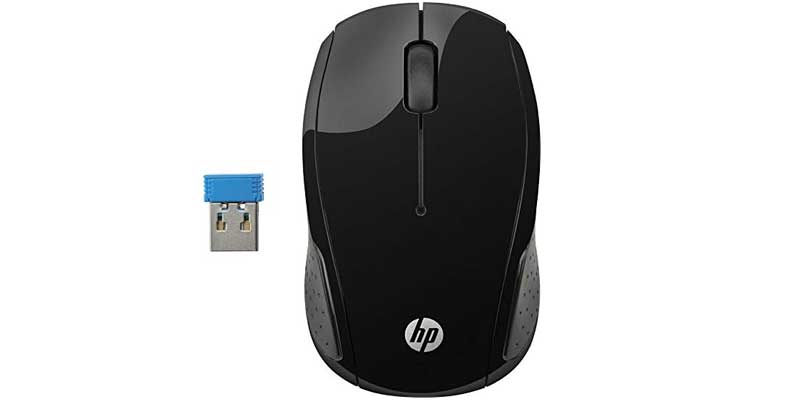 Compact, portable, comfortable to use and economical – this is how HP 200 wireless mouse can be defined. HP's wireless mice are quite popular given their affordable prices and high quality.
Benefits: Weighing 109 grams, it is quite compact and would easily fit in your bag if you are carrying it around. It comes with AOC LED monitors to save you power although the colors are perfect. It can showcase about 16.7 million colours with the help of Frc 8-bit panel functionality. Satiate your multiple viewing options by just adjusting the hotkey – it offers 5 display settings. The design is ergonomic and it fits snugly into the hand. Moreover, you can play games or work with it for hours without your fingers feeling hurt.
10. TeckNet Raptor Prime SM268AG Wireless Gaming Mouse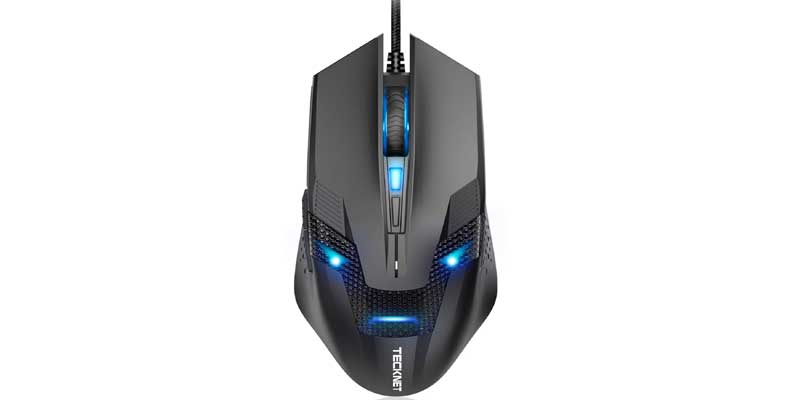 If you are specifically looking for a gaming mouse that is also wireless and thought we missed it, we haven't. In fact for the ultimate gaming experience, we have picked up a brand that is renowned for producing quality wireless gaming mice.
Benefits: For maximum efficiency, while playing a game, TechNet Raptor comes with 8 programmable buttons. For some specific games, you can save up to 3 profiles. It also offers 6 default DPI levels (800/1200/1600/2400/3200/4800) along with other programmable features. It can function on many surfaces, thanks to Tru-Wave technology that provides precise and smart cursor control. With auto power-off function, it saves you battery which has a life of 12 months. And what's more, the mouse does give you an indicator of battery level so that you are never caught unawares! The transmission speed between the mouse and the system runs to 500Hz return rate so that you enjoy your gaming fluently and freely. The plug and play features save unnecessary installation hassles as well.
Price: For an ultimate gaming experience, grab this stylish wireless gaming mouse for Rs. 1199 online.
So this was our complete list of wireless mice available at varied price points in India. Whether you are a professional or an amateur computer user, or a gamer, you are likely to pick the best from the list. Save this as your ultimate wireless mouse buying guide and you can thank us later.
Tags: Top 10 Best Wireless Mouse In India 2022, 10 Best Wireless Mouse In India 2022, Top 10 Wireless Mouse In India 2022, List of Top 10 Best Wireless Mouse In India 2022