Top 10 Best Toners in India ​2022 : Raise your hands if you need the most refreshing and rejuvenating skin? I am sure you do! If you need skin to die for, you must know the benefits of using a toner in everyday life. Toners can do wonders and make you look like a diva when applied to your face. Apart from minimizing acnes and pores, they will keep the skin moisturized. Sounds impressive, right? It works even better!!
So, all the ladies out there! Get ready to impress your beau with your clean and soft skin. All you need to do is grab the toner that best suits your skin and apply it regularly to get quick results. With the help of this article, we will help you find the best toner for your skin type and make your job easy.
Before jumping to the list, let us describe in brief the meaning and advantages of a toner.
What is a Toner?
The best time to apply a toner is after washing your face and before using a moisturizer. A face toner's key role is to remove the dirt, oil, and makeup from the skin. It also corrects and balances the pH of your skin. In simple words, it helps to kill the dead skin cells, close the pores and helps your skin stay healthy.
Top 10 Toners in India to get a Glowing Skin in 2022
With many toners available in the market, anybody would be confused to decide which is the best one. But, don't you worry! We are here to clear your confusion. The below list includes ten great toners and will also help you choose the right one for your skin.
Top 10 Toners in India ​2022
10 Best Toners in India ​2022
1. Biotique Bio Cucumber Pore Tightening Toner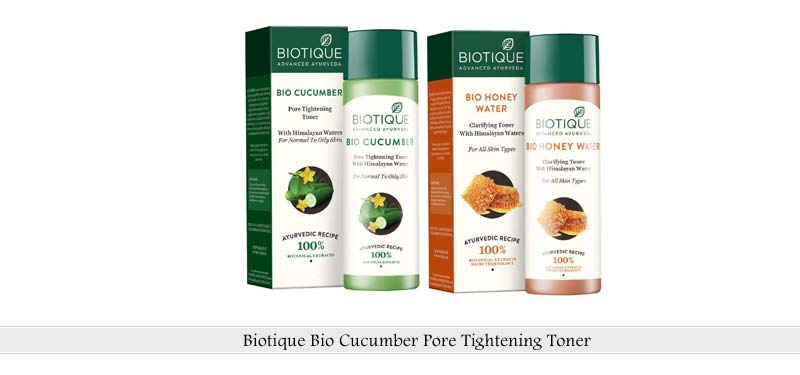 Biotique's Bio Cucumber is the number 1 pore tightening toner at present. It is a blend of ayurvedic ingredients like majuphal, kheera, dhanya, pudina, and more scientifically proven methods. Using this toner daily will prevent skin aging, remove excess dirt, and protect your skin from the sun.
Skin type – Normal and oily skin.
Price – The combo is available for Rs. 233.
2. Dabur Gulabari Premium Rose water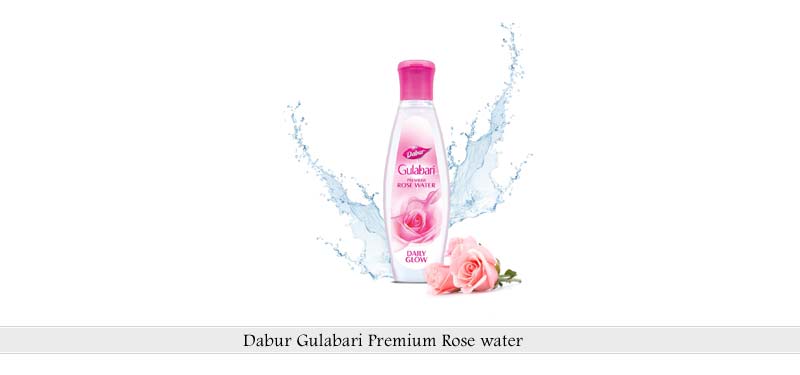 The next on our list is Dabur's Gulabari rose water. Believe it or not, rose water is the solution to all your skin problems. It acts like a cleanser, a toner, and a moisturizer. The rose water produced by Dabur is purely natural and has no added preservatives. Applying it twice a day helps you to tighten your pores and get rid of dull skin. It also promotes instant hydration and restores the skin's pH level.
Skin type – All skin types
Price – The 100 ml bottle of Dabur's Gulabari rose water is available for Rs. 64.
3. Plum Green Tea Alcohol-Free Toner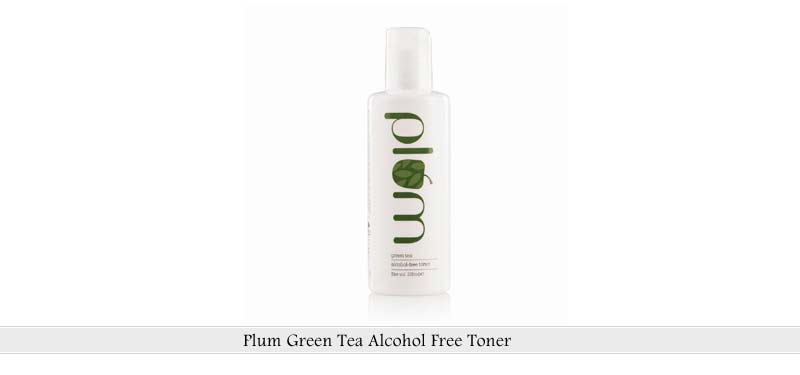 Dreaming of clear, well-toned skin? The green tea alcohol-free toner is all you need! It is not only free of alcohol but also 100% vegan. It is one of the top-selling toners today because of its rich natural ingredients. If you have acne-prone skin, this toner is the solution! Best known to control blemishes and acne, it gives you a smooth and clean skin in no time.
Skin type – Oily and combination skin types
Price – It is priced at Rs. 331.
4. UrbanBotanics Pure and Natural Skin Toner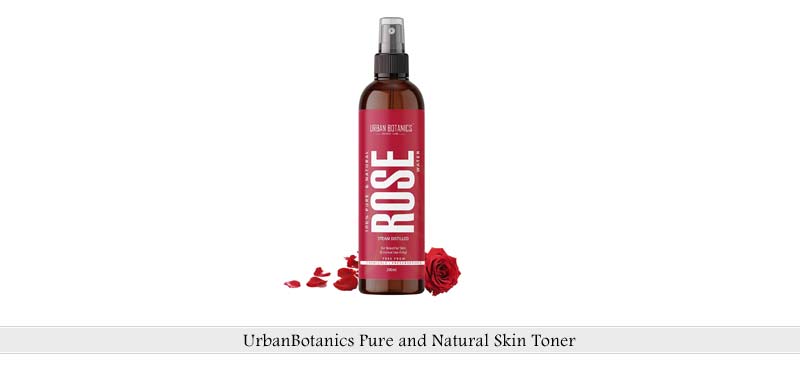 This rose water by UrbanBotanics can also be used as a facial skin toner. Rich with natural extracts, it is very safe and reliable for your skin. It does not contain any harmful chemicals and artificial fragrances. Applying it on your face religiously will give soft and appealing skin. It will also absorb excess oil, destroy dead cells, and restore skin's pH levels.
Skin type – All skin types- dry, oily, normal and sensitive.
Price – It can be availed at Rs. 269 only.
5. Banjara's Rose Water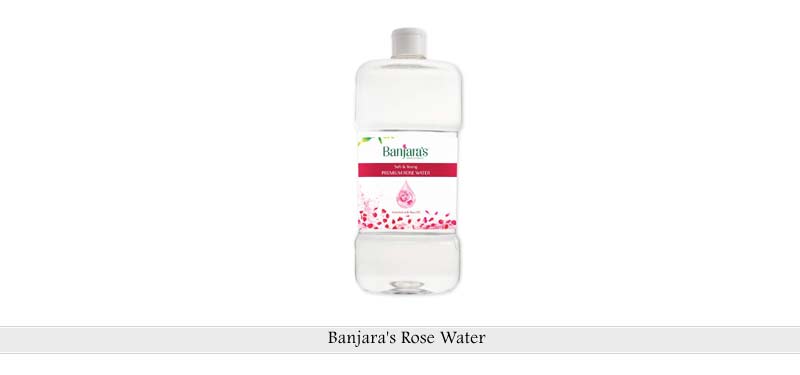 Another effective rose water that acts as a face toner is by Banjara's. It is made up of purified water and 100% natural rose oil. With absolutely 0 chemicals present in it, it is no doubt one of the best products you can add to the list of your skincare routine items. Using it often will help you remove the stubborn dust from clogged pores and gives you beautiful looking skin.
Skin type – All skin types
Price – A 100 ml bottle of Banjara's rose water costs Rs. 125.
6. Good Vibes Rose Glow Toner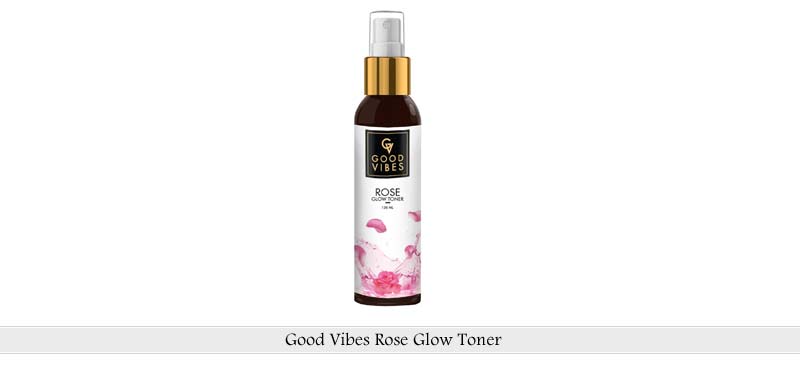 This exquisite rose glow toner by Good Vibes stands at number 6 on our list. This lightweight toner can be carried anywhere and everywhere. It helps in minimizing pores, blemishes, and hydrates your skin instantly. It is a remarkable toner that contains anti-aging substances, making you look all time young.
Skin type – All skin types
Price – You can avail it at Rs. 146.
7. Plum Green Tea Mattifying Moisturizer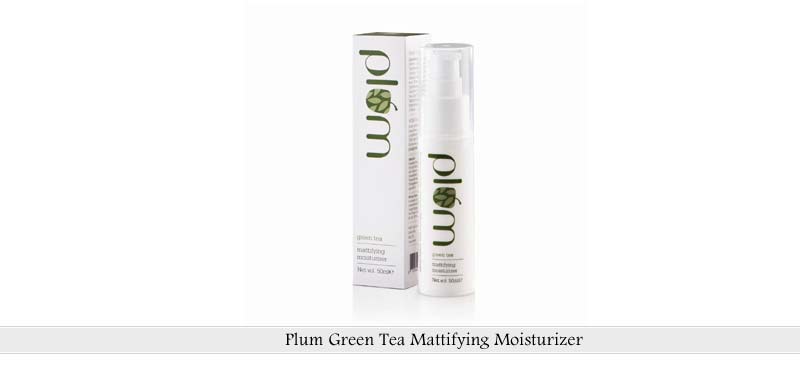 With features of deep nourishment, acne prevention, and quick skin hydration, Plum Green Tea mattifying moisturizer also does the work of a toner. By using it, you are sure to get gorgeous and captivating skin. Enriched with the goodness of green tea, this toner cum moisturizer is all you need to clean all the dust from within and get a radiant glow.
Skin type – Oily and acne-prone skin
Price – It is priced at Rs. 353.
8. Mamaearth Vitamin C Toner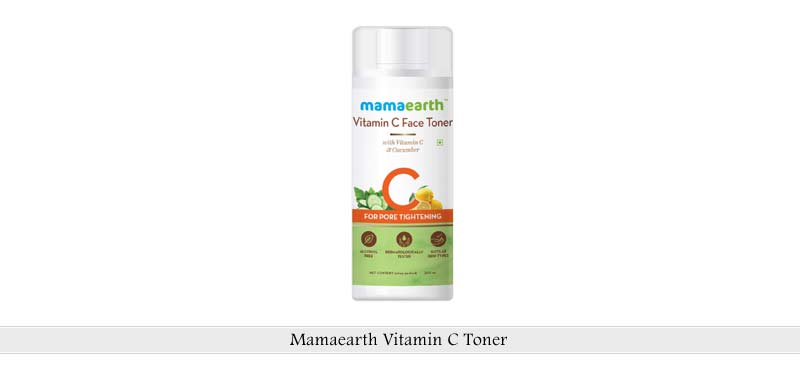 The Mamaearth Vitamin C Toner is just miraculous. Try using it just once and you can see a huge difference. It is made using cucumber and aloe vera for pore tightening. Filled with natural ingredients, it helps in deep skin purification. It is also free from chemicals, petrol, sulfates, artificial fragrances, and color. These elements indeed make it the best toner for sensitive skin.
Mamaearth coupons could also be used on the brand website to get the best deal on the product.
Skin type – All types of skin
Price – Mamaearth Vitamin C Toner is available for Rs. 378.
9. Dermafique All Important Skin Toner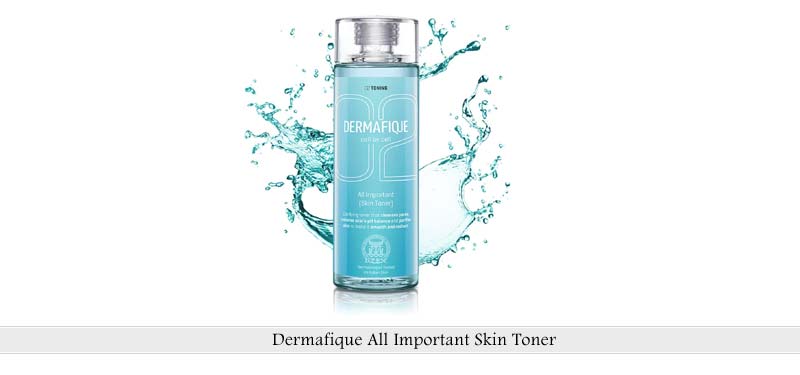 This awesome looking toner by Dermafique is yet another amazing one for your skin. It is fully alcohol and paraben-free and comes with deep pore cleansing factors. It perfectly restores the pH level of your skin and destroys dead cells. Containing vitamin E and hyaluronic acid, the toner is the go-to option if you are looking to get flawless skin.
Skin type – All skin types
Price – It is priced at Rs. 399.
10. WOW Skin Science Vitamin C Skin Mist Toner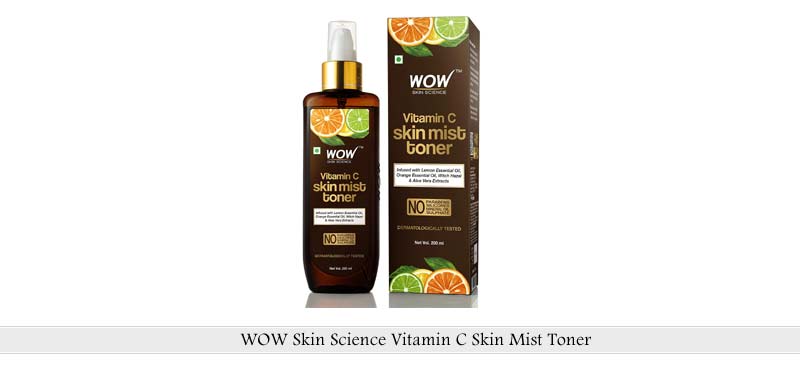 Last but not least is the WOW skin science Vitamin C skin mist toner. It comes with lemon essential oil, black seed oil, orange essential oil, red onion seed, hazel, and aloe vera extracts. And, it is because of these natural ingredients, it is one of the leading toners in the market. Apart from diminishing signs of aging, it also gives you refreshing and gentle skin.
You can checkout our Wow coupons page for best deals on other beauty related products.
Skin type – All skins
Price – It can be availed for Rs. 350.
With ever-increasing pollution and dirt, there are chances for your skin to become rough and dry. In such instances, a toner can come to your rescue. Using it the proper way can help you clean all the dust and give you pleasing skin. So, wisely choose the best toner from the above list and get ready for a picture-ready face! Also, let us know in the comments below about the toner you liked the most.
Tags: Top 10 Best Toners in India ​2022, 10 Best Toners in India ​2022, Top 10 Toners in India ​2022, List of Top 10 Best Toners in India ​2022